Point of Sale
ZERRES makes extensive support available to the specialised trade for visual merchandising up to promotion activities.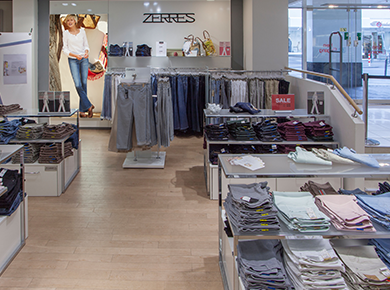 Next to posters and stand up displays, the promotion activities taking place once a season which are accompanied by billboards and direct mails communicate with consumers directly and successfully put the spotlight on the brand ZERRES. This targeted sales support increases trouser sales and sustainably reinforces the image of the brand ZERRES.
---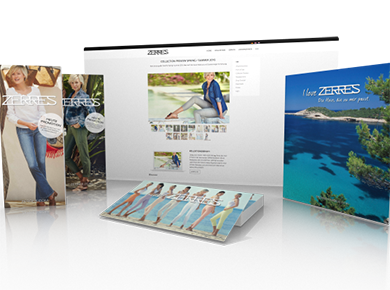 With a large selection of constantly changing give aways and sales supporting advertising materials, ZERRES gives the business the necessary support to be able to make a good presentation of the brand at the POS and ensure its success.
---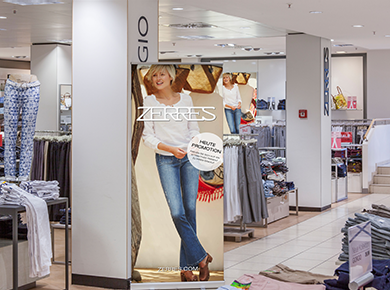 The most important thing about the shop partnership with ZERRES is the intense care and advice for everyday sales activities in the business. Apart from the sales-related and logistic service performances, the practice-based support at the POS by the ZERRES Merchandising Team plays a big role.

Visual merchandising and seasonal merchandising packages here round off the service at the POS.
---